Prep Pro Utensil Set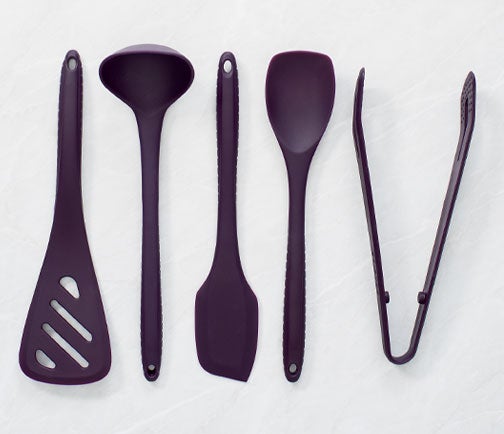 Cook like a pro with these versatile and durable utensils, designed for optimal flipping, stirring, scraping, and scooping!
FLIPPER
Wide, flexible head easily slips under food.
Slotted holes allow excess oil to drip out.
LADLE
Non-slip grip & large, deep bowl.
Long handle keeps hands clean. 
CORNER SPATULA
Use to flip, sauté, fold, stir & mix.
Pointed tip scrapes food out of tight corners. 
SAUTÉ SPOON
Blend dense, heavy ingredients.
Use the flat edge for lifting.
GRIP & GRAB
Durable steel core with nonstick coating.
Non-slip grip & curved edges make handling easy.